Das Unternehmen DTS hat am Standort Möckern bei Magdeburg einen neuen Showroom eröffnet. This offers you the opportunity to experience and test a wide selection of Elesgo surfaces in five different application areas.
The new Elesgo showroom has been opened on an area of more than 200 square metres. Here you will find Elesgo surfaces in a wide variety of application areas. Starting with the kitchen, from fronts to worktops, you can marvel the classic Elesgo clean touch surfaces in various colours. You will also find the various application possibilities in the living area and office, with diverse structures, colours and decors. In addition, you will find the water-resistant surfaces that are suitable for bathrooms and wet rooms. Collect great impressions of the Elesgo laboratory surfaces and let yourself be inspired. Convince yourself of the unique quality and versatility of the electron beam hardened surface.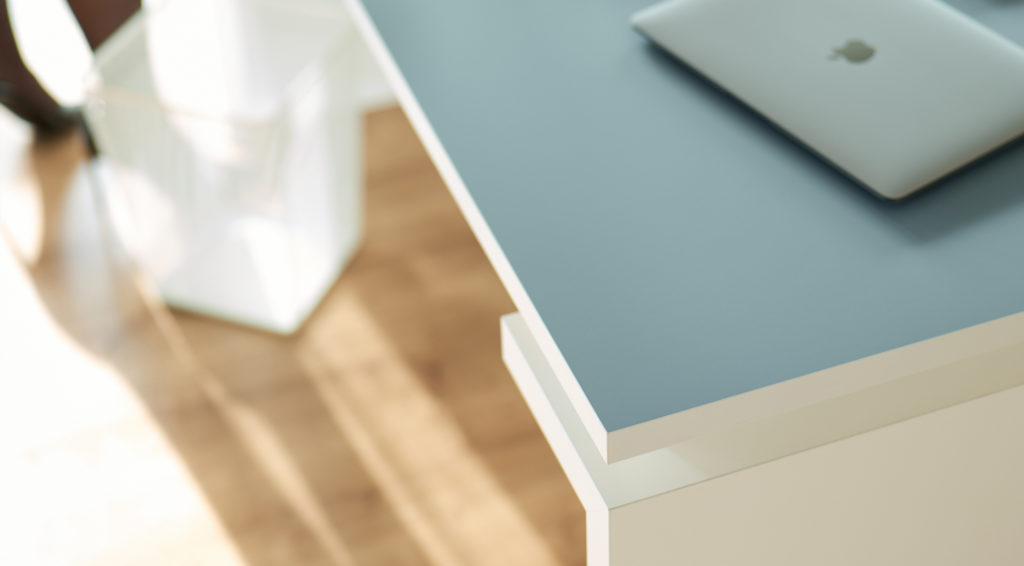 You also have the chance to experience and test the outstanding properties, such as extremely high scratch resistance, chemical resistance and many more. In addition, you can learn more about the cleaning of the Elesgo surfaces, beginning with a simple cleaning of light soiling to intensive cleaning stains such as red wine or nail polish.
Book you consulting appointment now and have a look and feel for the unique quality and versatility of the electron beam cured surface. Book you appointment now: zentrale@laminate.de.