Together, we make anything possible.
We are always here for you. Together, we create an entire tailor-made range of decors and a custom colour collection of your personal Elesgo surfaces.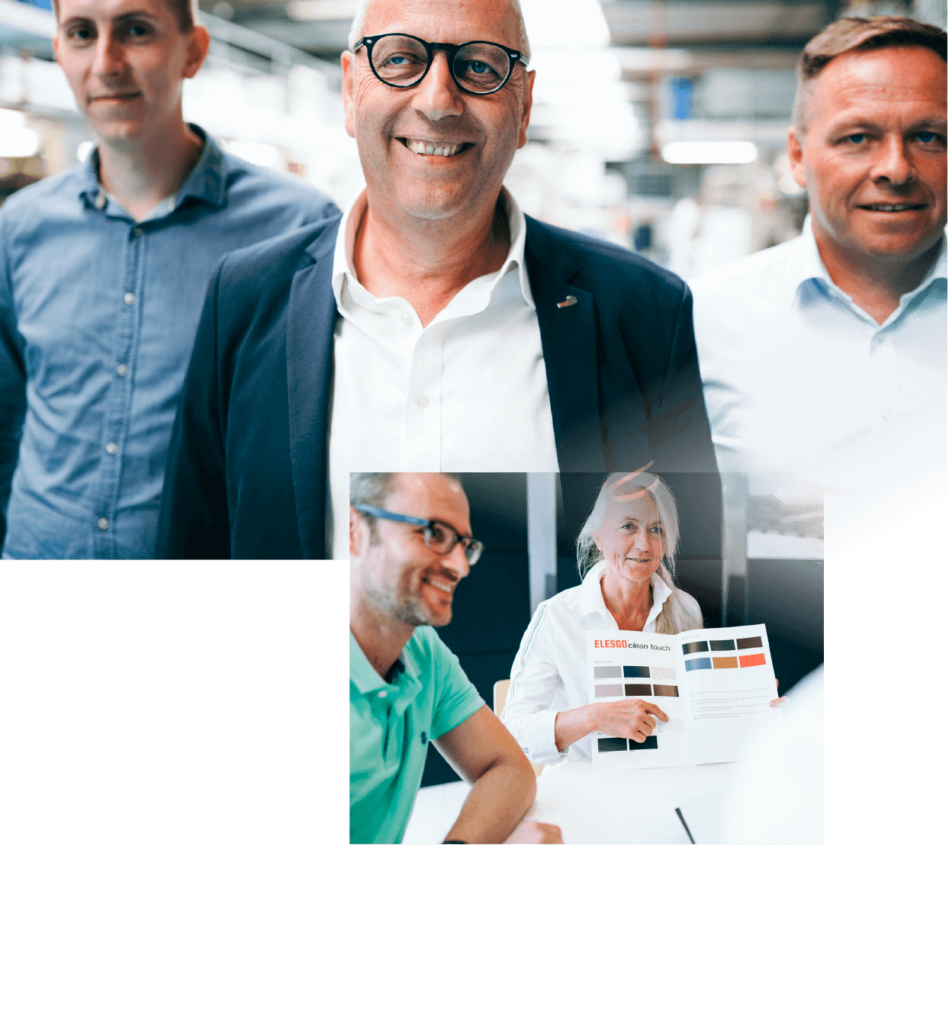 Together we make anything possible – it is not just a slogan, it is our corporate philosophy.
Whether you need support designing your surfaces or processing them on site, we are always happy to lend a helping hand.
Please, do not hesitate to contact us at any time.
Sie interessieren sich für unsere Oberflächen?
Dann zögern Sie nicht und sprechen uns an. Wir freuen uns, Sie beraten zu können.