Let´s surface your future.
Together, we develop the perfect Elesgo – surface for your product. Customised for your work-flow, achieved with our years of experience and acquired know-how.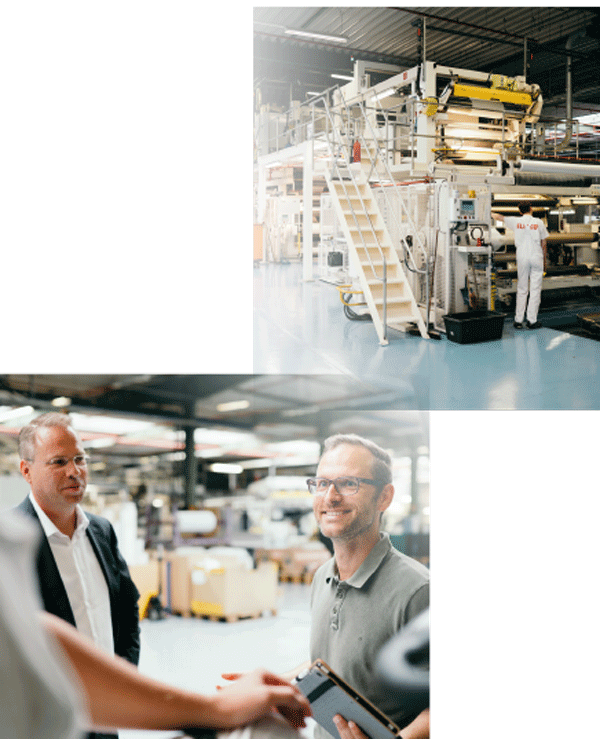 One technology.
Countless possibilities.
The cross-linking of lacquer systems with electron beams offers a wide variety of possibilities. We are constantly researching new application areas as well as new properties for Elesgo surfaces. Our goal is to continue to refine this flexible technology to meet the current needs of our customers.
Whether the special soft-touch feel or a surface with outstanding technical properties: There are few limits to the EBC technology.
Countless production advantages
The environmentally friendly production process of electron beam technology has a particularly low energy consumption and is emission-free. The manufacturing process, entirely free of solvents and formaldehyde, provides the best working conditions for the production team.
Every product of ours is characterised by an extremely long-life cycle under the highest demands. Elesgo surfaces are fully cross-linked. They are nearly odourless, scratch-resistant, and easy to clean. These propertiesare achieved through the special lacquer formula we use to produce the Elesgo surfaces.
By transferring microscopic textures, each is given a wide variety of properties that are adapted to the application. From super matt to high gloss to anti-fingerprint.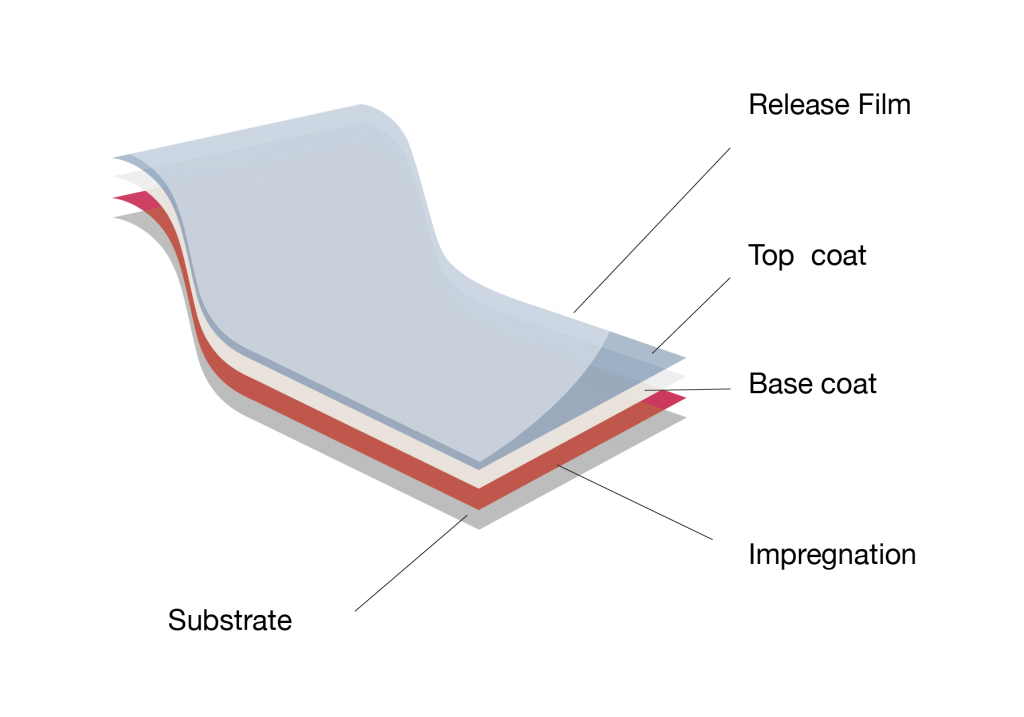 The Elesgo surface is composed of the impregnation, base coat, and top coat. These are applied to the substrate one after the other and cured by the electron beam using the patented manufacturing process. The EBC technology gives the surface an extremely long-life cycle.
The transparent coated decors or the pigmented papers determine, among other things, the final appearance. Here we make everything possible to achieve exactly the surface optimised to your requirements.
The surfaces can then be applied to a wide variety of substrates or further processed into HPL and CPL laminates.
The Release Film transfers the unique look and feel to the Elesgo surface. The film can remain in place to protect the surface until the finished product is installed. Finally, the Release Film is simply peeled off. This is how your surface is created.