Your design with the Elesgo surface.
The transparent lacquer film Elesgo one&only refines your decors with the well-known Elesgo surface quality. Furniture

Exterior- facades

Inside
doors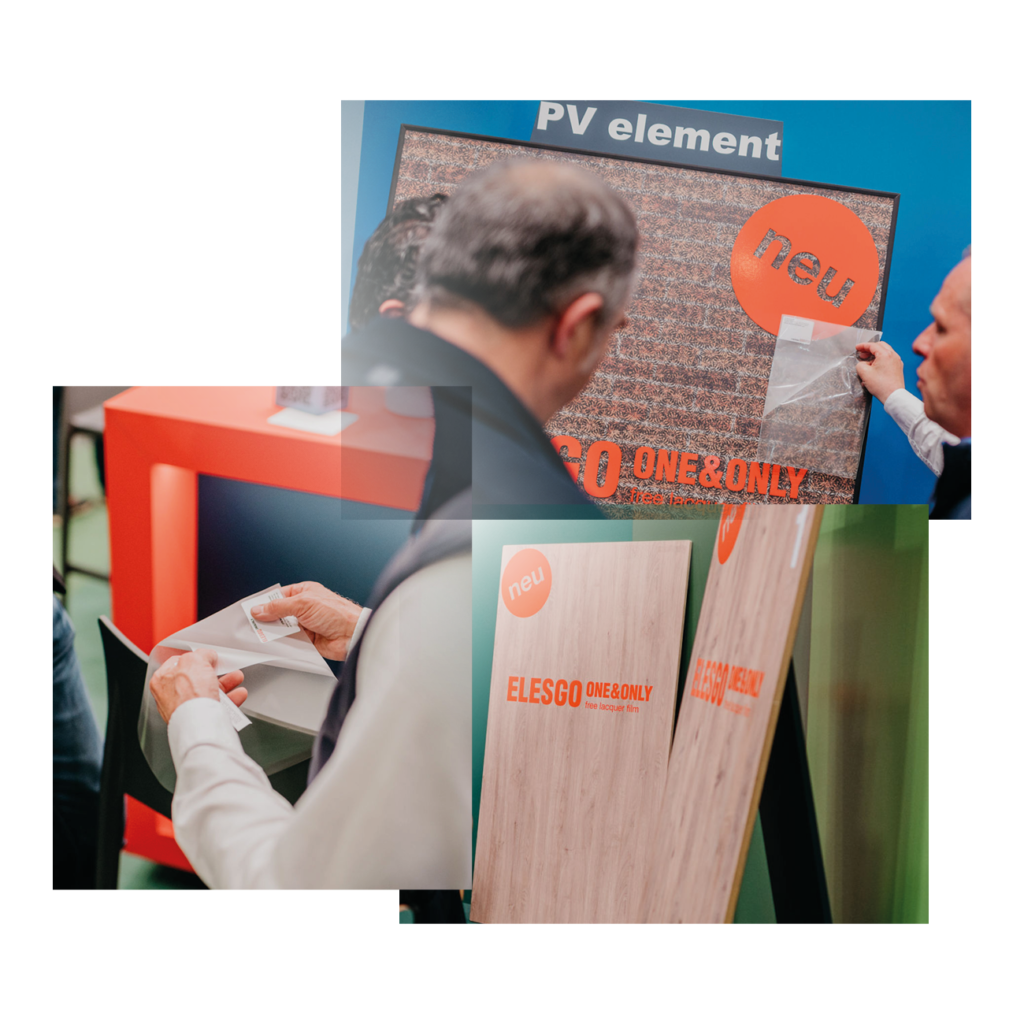 Elesgo performance on any décor
Elesgo one&only is the brand new surface with universal application possibilities. Now it is possible for you to finish various decors with the high-quality Elesgo properties.
Extremely flexible: Choose one of our textures with the properties for the desired application area. This Elesgo one&only surface can then be applied to your decors.
Unique Elesgo properties for your surface. That ́s Elesgo one&only!
Elesgo surfaces are optionally
highly scratch-resistant
abrasion resistant
non-fading
insensitive to dirt
versatile due to various textures and gloss levels
equipped with outstanding haptic properties
manufactured based on a fully cross-linked EBC surface
The special feature of the Elesgo one&only surface is the interaction of the transparent acrylic lacquers with our special EBC manufacturing process. This creates a free lacquer film where no additional substrate is needed.
The special feature is that one&only can be pressed onto your individual decors. This way you give every decor a special protection with the well-known Elesgo properties and the unique Elesgo touch.
*optional & texture-depending